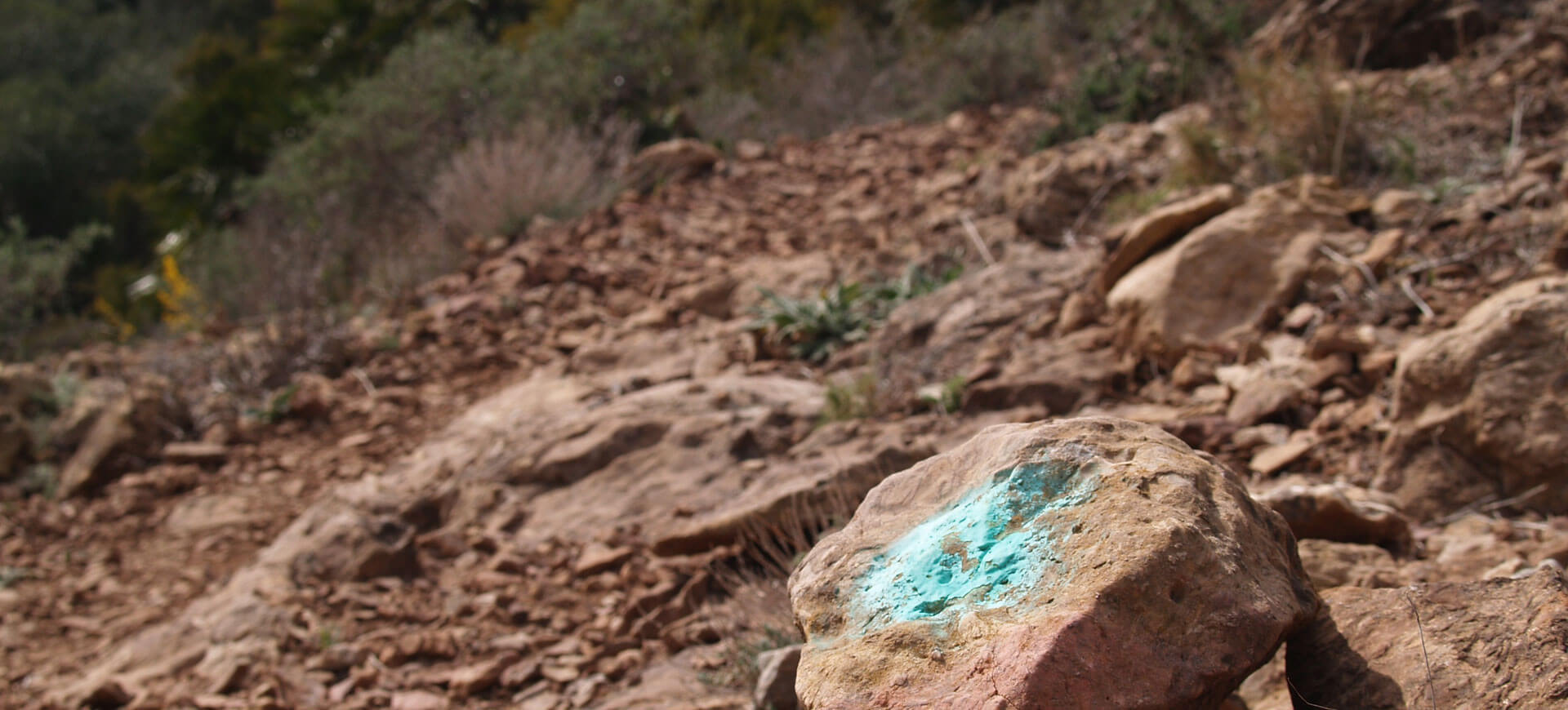 Via Ferrata – Cabezo de la Porpuz
March 14, 2018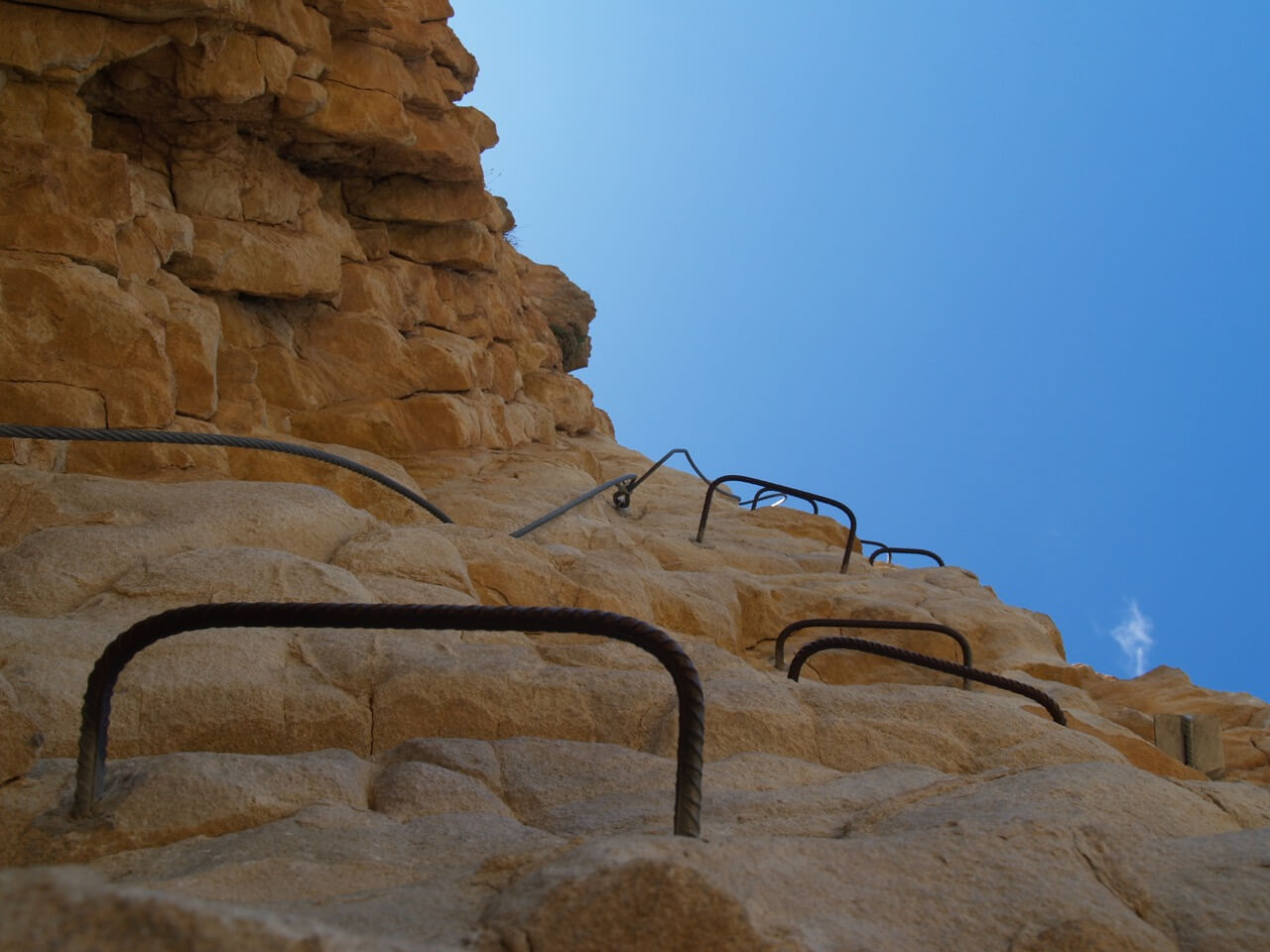 Via Ferrata – Xorret de Cati
March 18, 2018
The Via Ferrata (Climbing Path, Klettersteig) above Polop is a real one! The climbing path is called "Via Ferrata Ponoig" and has 250m of vertical climb.
Take about 3h and 30minutes for the complete round. The climb itself is around 1h 30minutes for an average experienced person. Park the car on the coordinates and follow the yellow dots till the start of the Via Ferrata. On the image below I have marked the path to walk (blue), the path to climb (green) and the path to abseil (brown). You will need a 70m rope to abseil! Physically and mentally a good route with very nice abseiling!
Great Via Ferrata with 250m of vertical climb, hard work and abseiling over 70m. 5 Stars
Difficulty Level: K3 - K4 or a little bit above intermediate.
Coordinates: 38° 36' 58" N / 0° 09' 00" W