Long time since my last post here on La Vida es Dura. In the meantime I received the new Ford Transit L2 H2 Trail and after 5 weeks of building I hit the road for a new adventure. The new build is great and has already been proven to be solid and practical. Feeling great and the shorter version was a great decision with the smaller wheelbase it is also much nicer to drive and navigate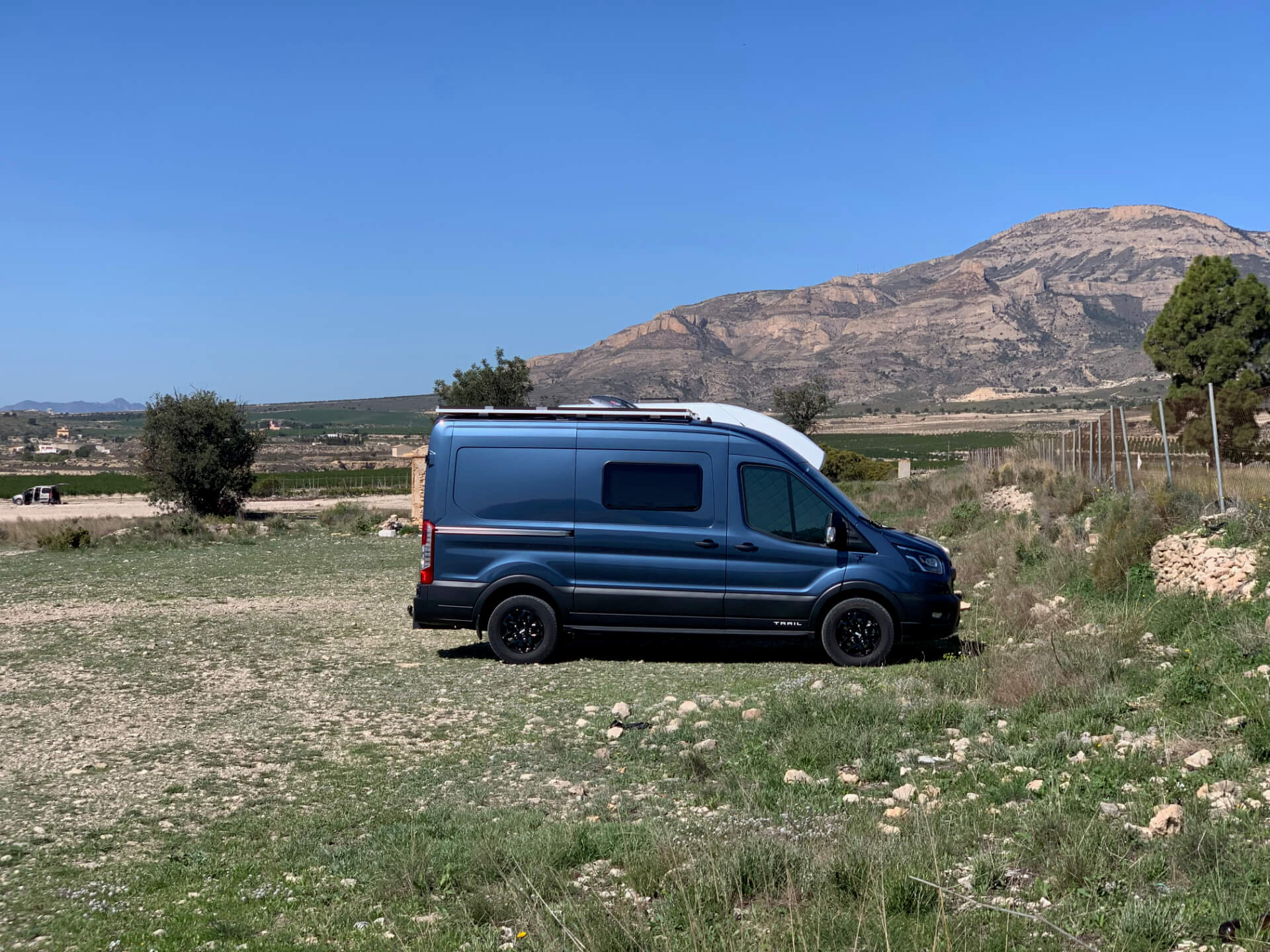 Here are a few technical data:
Ford Transit L2H2
130PS Mild Hybrid
Build for tWo
Autoterm 2kw Diesel Heater, connected to the main tank
640W of Solar with High Voltage Solar Cells from Wattstunde
16kwh Lifepo4 Custom Cells / 48V
6kw Smart Solar from Victron
90 Liter of fresh water with Carbon and UV Filter
5 Liter of Hot Water right under the sink with smart socket
Induction Cook Top
Microwave and Grill
Dimmable LED
Reading Lights
USB A and C Sockets for direct charging your laptop and tablet
230V Sockets
Outdoor Shower
Sonos 5 – Sound System
Composting Toilet from Trelino Wood
Custom Mattress (super comfy) and custom upholstery
Security System Build in with Camera, Sensors and GPS
Insulated from the bottom to the top
It has been built in 5 weeks from an empty van to start traveling, around 6 hours a day.