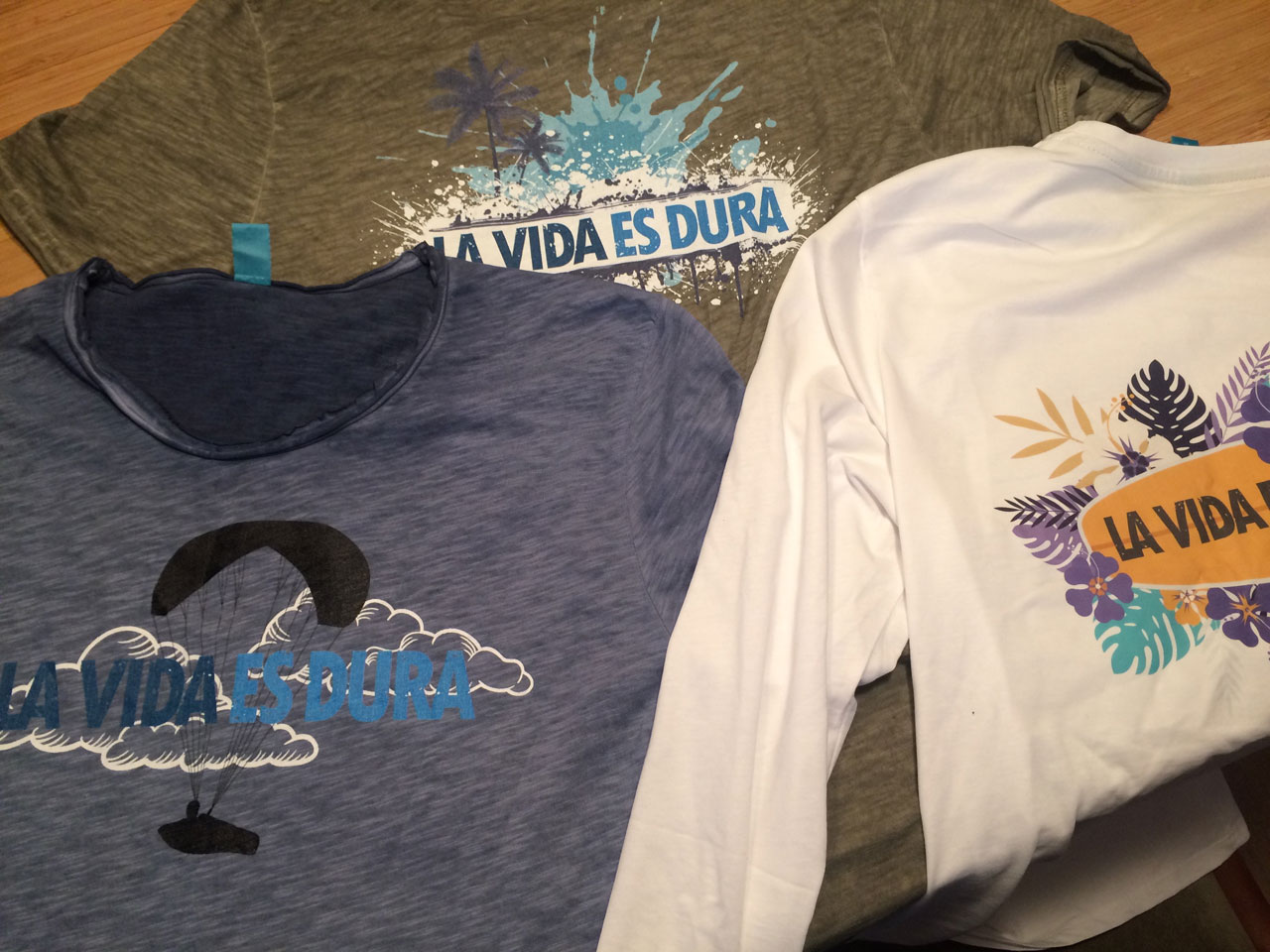 First Shirt Order Arrived
January 6, 2018
Welcome to La Vida es Dura. How do you like our new website?
It is still a work in progress many great feauters will come soon and a lot of great adventure is awaiting you!
Short story about my self and my new project "La Vida es Dura". Well first it is not that new, founded in 2012 in Spain where else. La Vida es Dura means Life is hard but actually it means the opposite, life is good!
When I arrived in Spain 2011 my Spanish was almost ZERO but through my sports I met great people in a short time and living as digital nomad since 2007 they quickly told me that I really must have a hard life, "La Vida es Dura" was born a short while after.
Traveling half the world for the past 12 Years I thought it is time to start sharing my experience and knowledge with you.